A Safe Place for Kids to Grow in Christ
All of our workers and teachers undergo a thorough background check and approval process.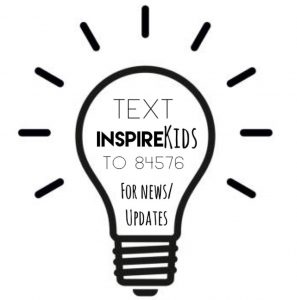 Kindergarten - 5th Grade
We offer excellent ministry in Inspire Kids!  They will enjoy great music, fun games & projects & build lasting friendships. We have a great team of leaders dedicated to making sure your child has a fun & meaningful time at Inspire Church.
Early Childhood
We have a wonderful nursery for children birth through 2 year olds and our Adventure-Land Preschool class for children 3-preK.  Both classes are open during regular services times on Sundays.
All of our workers, teachers and volunteers undergo background screening and personal interviews. Security is a high priority for our Children's Ministries.
The church nursery located next to the Main Auditorium.  The Adventure-Land Preschool Class is located in the toddler tank room, across from the church office.